Featured Practice Area
Harbuck Keith & Holmes understands that businesses in the health care industry face a challenging maze of interconnected and complex legal issues. The attorneys in our Health Care Practice Group have extensive experience combined with technical knowledge and provide a unique approach to assisting clients in navigating the complexities of health care law.
Featured Attorney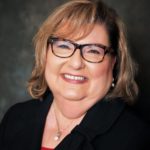 Drawing on her experience as a Registered Nurse, an Associate Professor at the University of Alabama at Birmingham's School of Nursing, and a private consultant on epidemiology and community health nursing, Kenny Keith brings a wealth of practical knowledge and experience to assisting health care clients with federal and state regulatory compliance, state licensure issues, and general business and contract matters.